Restaurant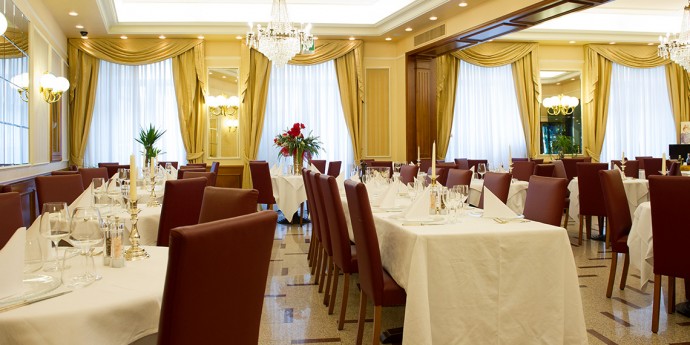 The Corona Hotel's elegant and fine restaurant halls welcome the client, who is included in a warm and relaxing atmosphere. The attention to the details, synonymous of refined quality, can also be noticed observing the table composition: candid table cloth, crystal glasses and silver cutlery underline the setting's elegance.
The Corona Hotel's cuisine, which is particularly appreciated, offers selected menus and high quality wine bottles, which can satisfy the most demanding guests, representing also the local gastronomic culture.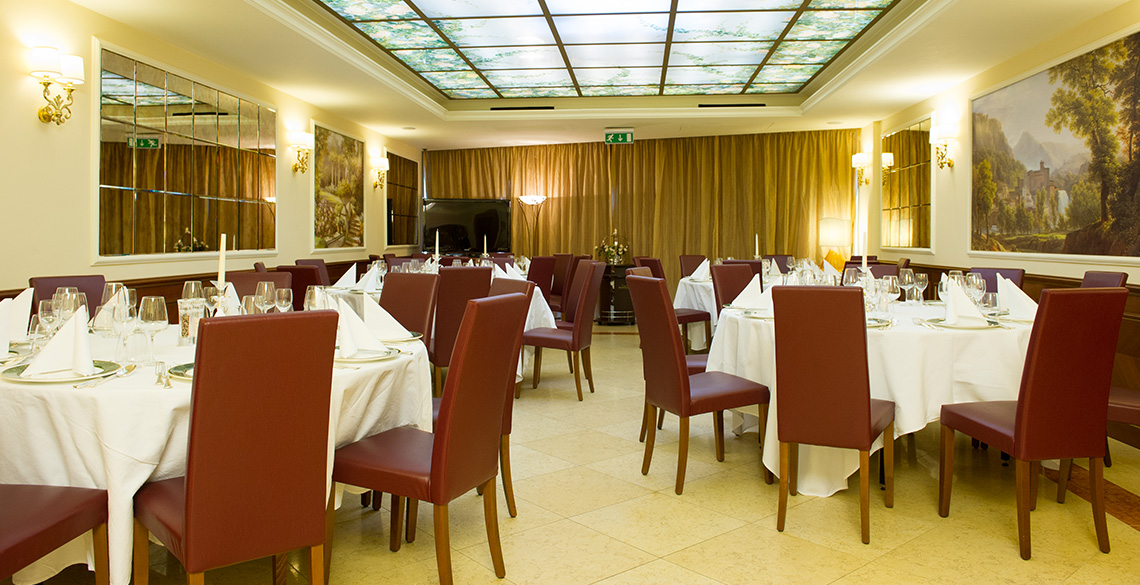 The client has the possibility to choose the hall which is most suitable for the needs of any kind of event: banquets, ceremonies but also fine business lunches or brunches.
The halls which are at the guests' disposal are: the Classica, the Veranda and the Taverna; in the warm months of the year there is also outdoor service, so that it is possible to spend moments of tranquility and delight at the Pergola.
Outdoor: la Pergola Restaurant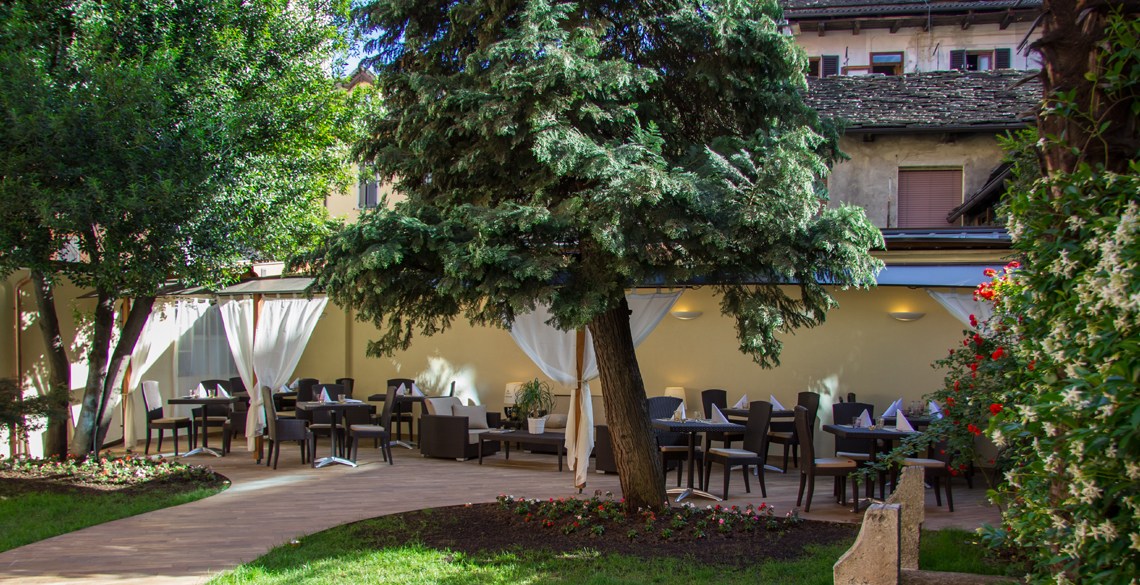 The Corona Hotel has a vast and welcoming outdoor area, where the guests can benefit in an extremely calm and delightful setting during the warm months from the fine bar and restaurant service offered by the hotel.